Back To Blog
Our atmosphere now suffers from considerable levels of pollution, an inevitable occurrence and a downside of living in a modern world. Did you know that your home is also not safe from pollution? If you live in a city, your home can be penetrated by smoke, dust and other particles from outdoors. The good news is, individuals can control these pollutants, and more importantly, get rid of them with air duct cleaning.
Why Clean My Air Ducts?
Professional air duct cleaning is performed to remove dust, debris, cobwebs, human and animal hair, and whatever gathers in the duct over time. This service may become necessary if you find that dusting and sweeping in your home has to be done more than the usual. Additionally, if after cleaning, you still see visible dust and family members suffer from sinus problems after or during sleep, this is a sign that your indoor air may be being compromised by unclean ducts. Signs of allergy and a foul smell coming from the boiler or air conditioner are other signs that may indicate you need your air ducts cleaned.
Clean Air, Good Health
If a home does not have good ventilation, air gets trapped inside and can become contaminated; people can suffer from allergies and asthma especially if they have pets. Mold buildup can also cause health hazards to evolve asides from damaging furniture or any part of the home.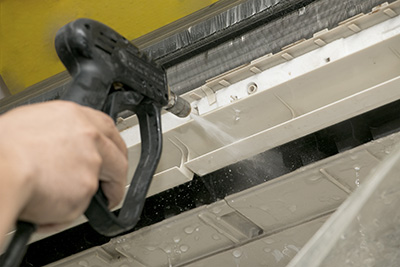 We all deserve to breathe fresh and clean air whether in or outside of our home. Naturally, we have more control over our own property so allowing it to become contaminated is a no-no. The air in your home should circulate well and there should be proper ventilation. You can test the quality of your indoor air breathed with our professionals. If any of your housemates or family suffers from allergies, or if you have babies or small children at home, regular duct cleaning is particularly recommended
Why Hire Professionals for Duct Maintenance?
Professional cleaners have the right equipment necessary for thorough cleaning and are trained when it comes to accessing hidden parts of the duct and know what to look for. Further, duct sealing reduces leakage and optimizes energy efficiency – this is also something a professional can look after for you. As such, professional duct cleaning and maintenance offers even more in benefits than improving air quality and health.
Take all the possible steps you can to keep your home a safe and healthy place - call our experts at Air Duct Cleaning San Rafael today!